Making time for cybersecurity events is a great way to keep pace, network with colleagues, and discuss new innovations. We've researched what's out there and are happy to share our findings with you. While not an exhaustive list, the following list of events for 2020 will have a date, location, and focus that will fit just about anyone's schedule and interests. Will you be there?
When: January 13-19 Where: London, UK
S
ANS is globally recognized as one of the best places to develop the in-depth, hands-on cybersecurity skills needed today. This event also includes talks focused on techniques that can be used to successfully identify, contain, and eliminate adversaries targeting your networks.
When: January 20-27 Where: Arlington, VA
This two-day event will include in-depth threat intelligence talks, world-renowned SANS training, and DFIR NetWars. The Summit will provide attendees with the latest analytical techniques through case studies and firsthand experiences.
Past attendee, Patton Adams of Verisign iDefense, comments "One of very few venues/events devoted solely to tradecraft of cyber threat analysis and intelligence. Essential to both newcomers and seasoned practitioners, and neither too fast nor too slow for either."
When: January 28-30 Where: Tel Aviv, Israel
Cybertech is one of the foremost B2B networking platforms for industry-related events all around the globe. Attendees can learn all about the latest technological innovations, challenges, and solutions to combat threats within the global cyber landscape. Notable speakers for the event include Israel Prime Minister Benjamin Netanyahu and CISCO CEO Chuck Robbins.
When: February 11-13 Where: Vienna, Austria
Covering topics such as three lines of defense, third-party vendors, and reputational risk, the event will also focus on the current situation and the latest trends. Experts from major banks will present their strategies on how to develop effective and                                                                                efficient operational risk management.
Jacky Cumberland, Head of Operational Risk Management at DNB, is a featured speaker. Don't miss out!
When: February 12-13 Where: London, UK
TeissLondon2020, the largest cybersecurity summit across Europe, focuses on the human challenges in improving cybersecurity efforts, the latest threats, and defensive technological developments. This two-day event will include inspirational Keynotes, Roundtables and Discussions, best-practice Case Study presentations, and interactive Workshops.
Coverage will also include the Information Commissioner's Officer GDPR investigations and decisions, and expectations in 2020 and beyond.
When: February 24-28 Where: San Francisco, CA
The Mecca of all cybersecurity conferences (or at least the most popular) where top cybersecurity leaders and peers exchange ideas that will help propel the industry forward. Event activities include expert-led sessions, keynotes, training and tutorials, product demos and countless networking opportunities.
Dr. Peggy Whitson, record-breaking astronaut and Tracy Edwards, MBE, round the world sailor, author and activist, are scheduled to speak at the conference.
When: March 3-4 Where: London, UK
This event is valuable for senior risk officers with responsibility for information risk assessment and mitigation, as well as fraud prevention and compliance enforcement.
One past attendee notes the experience as "a somewhat unique combination of pertinent and relevant main hall seminar sessions, coupled with a choice of                                                                                                 educational seminars throughout the                                                                                           day."
When: March 9-11 Where: Zurich, Switzerland
FIRST is a recognized global leader in incident response. The event kicks off with one day of training followed by two days of comprehensive sessions. This event will be open to both FIRST members and non-members. Membership in FIRST provides access to best practices, tools, and trusted communication with member teams.
When: March 11-12 Where: London, UK
One of the largest cybersecurity conferences in the UK, the expo is a program of solutions-focused content, case studies, speakers, and a huge exhibition of solution providers. Attendees can interact with over 20,000 industry colleagues, offering invaluable networking and idea-sharing.
The expo is targeted towards key security professionals from the enterprise and cloud service providers. The expo's speaker lineup last year included Ivana Bartoletti, Head of Privacy and Data Protection at Gemserv.
When: March 12-14 Where: Denver, CO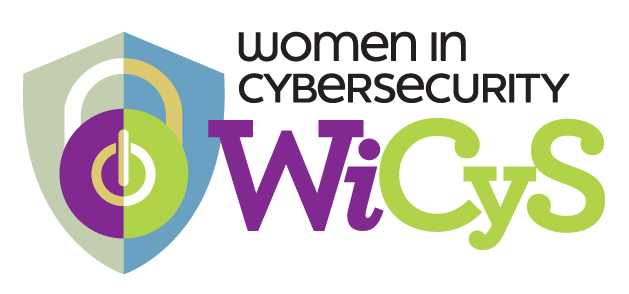 Established in 2012 by Dr. Ambareen Siraj of Tennessee Tech University, Women in CyberSecurity (WiCyS) is dedicated to bringing together women in cybersecurity from academia, research, and industry to share knowledge, experiences, networking, and mentoring.
When: March 30-April 1 Where: Lake Buena Vista, FL
InfoSec World is known as the "business of security" conference. Keynote speakers include Jamil Farshchi, CISO at Equifax, Jimmy Sanders from Netflix, and Parham Eftekhari, Executive Director of the Institute for Critical Infrastructure Technology.
Notable activities include focused workshops and a Capture the Flag Tech Challenge that teams students up with experienced attendees to compete together in the Expo.
When: March 31-April 3 Where: Singapore
The first half of the conference focuses on training, often held exclusively at Black Hat, that provide opportunities for hands-on technical skill-building. Black Hat Trainings are taught by specialists, for offensive and defensive hackers of all levels. The rest of the event includes briefings on security risks                                                                              and trends and evaluations of the latest                                                                                      security products.
When: May 4-6 Where: Florida
Topics at this summit will discuss current industry challenges and opportunities and where the emerging threats lie. The format includes case studies, workshops, and collaborative sessions, and one-on-one meetings with industry peers offering real-world advice.
When: June 1-4 Where: National Harbor, MD
Gartner is a leading research and advisory company and puts on this annual summit of 120 research-driven sessions. Attendees will learn about new best practices for cloud security, AI, IoT, blockchain, DevOps and                                                                                    shifting organizational culture to improve                                                                                    cybersecurity. Prepare to be inspired!
When: June 2-4 Where: London, UK
Infosecurity Europe is a knowledge hub for Europe's information and cybersecurity community. The event features an interactive exhibition floor with over 400 vendors and an educational conference program. Opportunities to network with over 15,000 infosecurity professionals, makes this event one of Europe's central security conferences.
When: June 2-4 Where: Baltimore, MD
TechNet Cyber 2020 caters to military, industry, and academia to discuss and plan how to achieve persistent engagement, persistent presence and innovation. Discussions will focus on innovative technology and forging new relationships between the military and industry sectors.
When: June 21-26 Where: Montreal, Canada
David Lacey of Computer Weekly describes FIRST as "an international community that serves a real purpose: helping Government, Industry, and Academia to respond quickly and effectively to new security threats. So I have no hesitation in recommending that you book a space in your busy diary to attend their Annual Conference."
When: August 1-6 Where: TBD
A premiere and well-attended event, Black Hat is one of the most technical and relevant information security event series in the world. The event hosts industry-renowned seminars and briefings. This event usually precedes DEFCON hosted in the same city, allowing attendees to easily attend both events.
When: September 23-25 Where: Rome, Italy
This event offers opportunities to meet with company executives, government officials, startups, investors, leading academics and professionals in the global cyber landscape. Cybertech conferences serve as a regional hub for innovation.
Notable speakers at this event include Armen Sarkissian, President of The Republic of Armenia, Gene Reznik, Chief Strategy Officer at Accenture, and Rohit Ghai, President of RSA Security.
When: September 24 Where: London, UK
One of Europe's main events for information security in the financial services industry, attendees can meet senior decision-makers who are actively looking for suppliers and partners. Scheduled speakers include Dr. David King, Chief Information Security Officer at Legal & General, and Emma Leith, Chief Information Security Officer at Santander UK.
When: October 6-8 Where: Nuremberg, Germany
Europe's leading trade fair for IT security with the highest number of exhibitors in the world. Last year's event hosted around 750 exhibitors from 25 countries for 15,632 international attendees. This is the meeting place for C-level experts, IT security officers, and developers of products and services of IT security and cybersecurity.
When: All Year Long Where: All Around The World
These one-day events will be happening throughout the year in cities across North America and Europe. It's known as a who's who in Enterprise IT Security.
Well-known names in the industry will be on hand for keynote speeches, such as John McAfee, Founder of McAfee Anti-Virus, Kevin Mitnick, Former Black-Hat Hacker, Kevin Poulsen Former Hacker, now Editor at Wired, and Charlie Miller Famed Apple and Smartcar Hacker.
We'll announce very soon which events the Cybersixgill team will be attending. Stay tuned!